Woodlands has some of the most unique equipment for woodworking that is available. From a 26″ sawmill to a 1889 vintage 20″ planer to a handmade bandsaw, we enjoy working with great equipment to produce beautiful and unique wood materials.
We started naming then after cartoon characters, starting with Fiona and Shrek, and whatever popped into our heads after that!
Fiona came to us early in 2016 and we were delighted at her performance. one of our primary workhorses, she slices and dices our logs and chunks without so much as a sneeze. Handling a whopping 26″ log at 10 feet, Fiona glides through any wood with the expertise of a chef with a carving knife!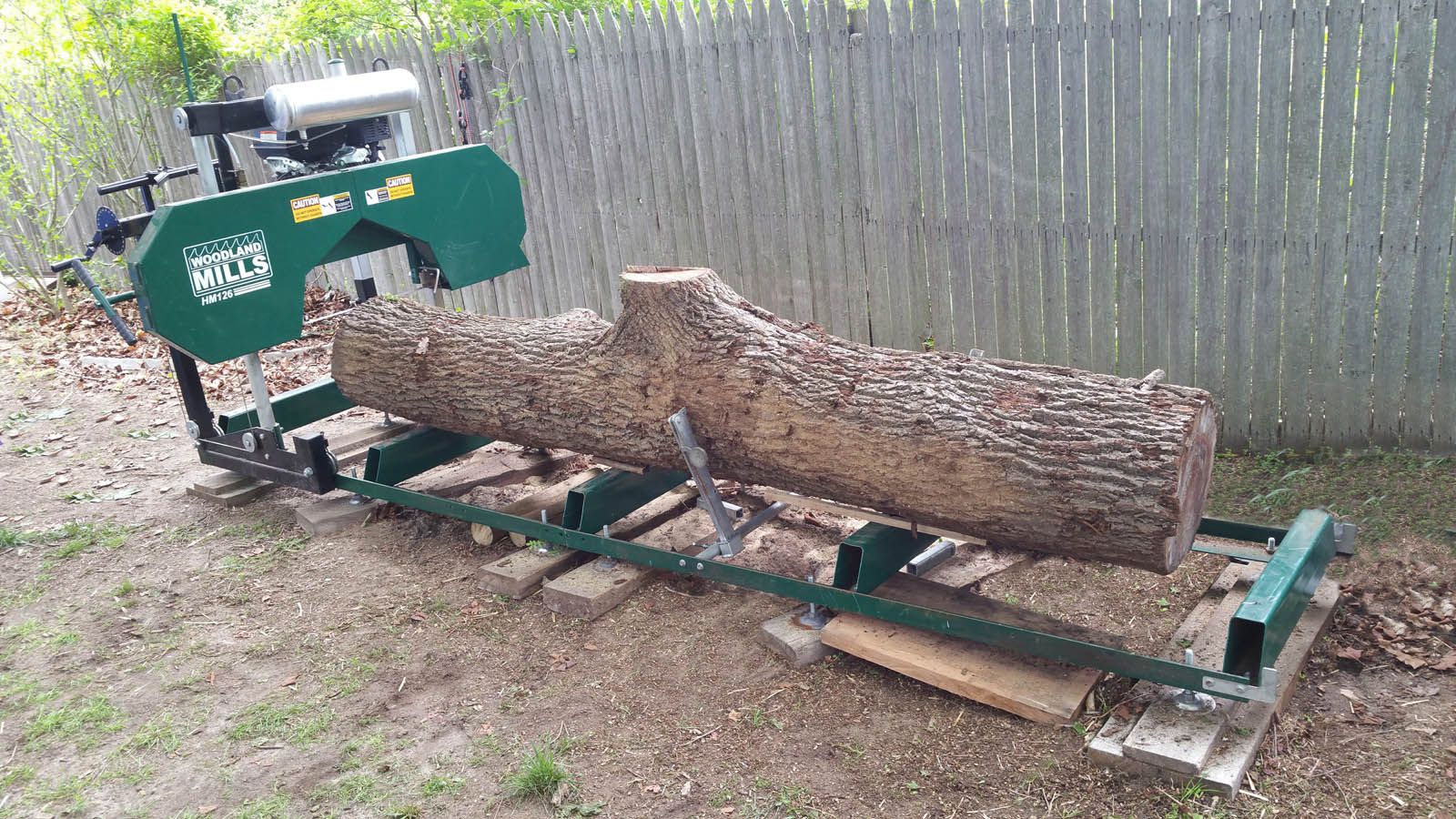 Speaking of workhorses, Papa Smurf turned up in Manahawkin, NJ. A 2002 Dodge Ram 1500, he was rusted and beat up, but still quite functional. Jackie drew upon her automotive passion to bear to clean, sand, paint and repair, where the rust had won, even crafting neoprene fenders! Papa Smurf has valiantly hauled logs down the slope, pulled trailer loads of logs, equipment and cabinets across PA & NJ through heat, rain and snow. He is a heavy-duty trooper we rely on heavily!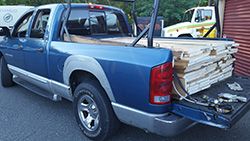 Genie has been abandoned decades. Rescued by an engineer with a passion for woodworking, who lovingly cleaned, re-built where needed and adapted to motor power, she was in good working order. However, her benefactor realized he was never going to use her as she was intended and resolved to find her a good home. Our miraculous gain! The first time we started her up, Papa Smurf hauling Genie in his bed turned a few heads on the PA turnpike the day she came to her new home! Allison searched for an operation manual and finally succeeded – at the Smithsonian in Washington D.C.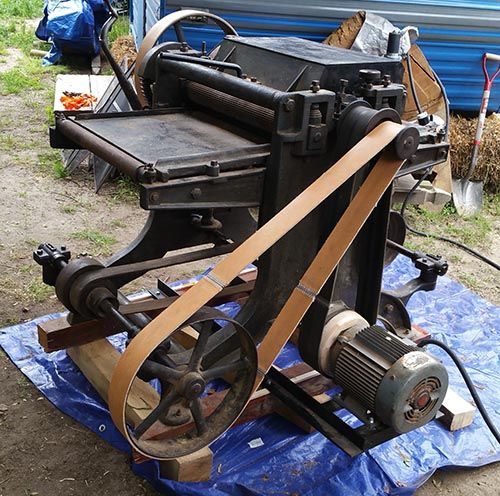 Allison hand-built this handy "slicer" with a circular saw, metal frame and gallon jug filled with rocks as counterweight. Hey, it works! Slide in your plywood sheets & "zip-zap" Shrek has cut it to precise measurement!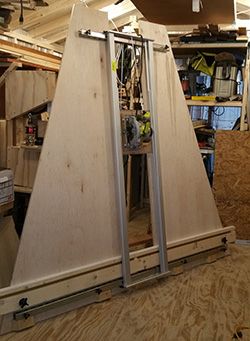 Our custom made 16″ bandsaw is almost entirely made of wood. This workhorse is one of the most important units in our shop for slabbing small wood and working in some of the best and finest products we offer.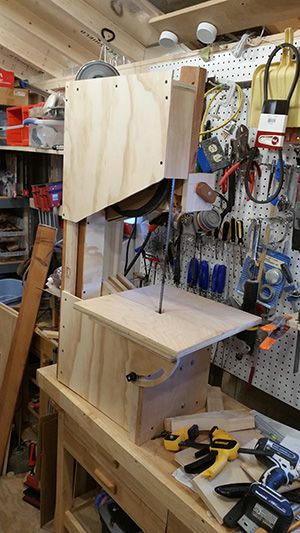 Fiona, Genie, table saws, planers, sanders…. all generate a huge amount of sawdust & wood shavings. What a shame to see it go to the municipal yard waste pile! So, after filling 55 lb. dog food bags to insulate (and keep wildlife out) under the "Art Studio", we scratched our heads. Stacking firewood from scrap wood, the lightbulb came on: can't we make it into burnable logs like those "fake" ones we all use in fireplaces?
Some research, some help for a friendly engineer, and a couple prototypes later, Wall-E was born! Using 6′ PVC sewer pipe with oodles of holes drilled into it, a heavy steel frame, lumber and nature's gift of leverage, Viola! Sawdust logs that burn hot for 2-3 hours (depending on the type of wood in the dust).